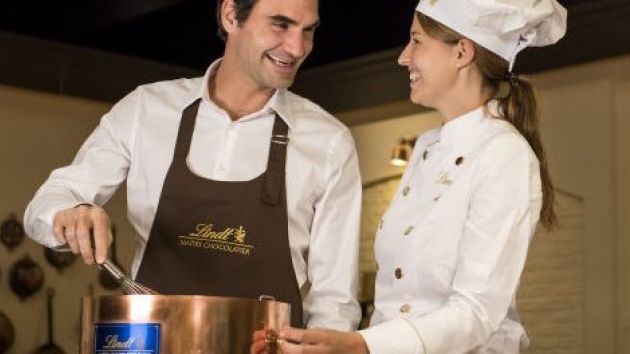 Roger Federer has signed a multi-year extension to his endorsement deal with Swiss chocolatier Lindt & Sprüngli.
The 19-time Grand Slam champion will continue to act as a spokesperson for the brand, which he has personally endorsed since 2009.
Terms of the renewal have not been disclosed but Forbes reports that the Swiss great, 36, stands to make 'more than US$20 million' over the duration of the new deal.
"I grew up with Lindt products so, as a Swiss and an enthusiastic fan of chocolate, I associate the close partnership with Lindt with wonderful childhood memories," Federer said in a statement.
"As I travel around the world, people are always asking me about Lindt and I am very proud to be part of the Lindt family."
Federer, who is represented by his long-time agent Tony Godsick, has a host of endorsement contracts with the likes of Nike, Wilson, Rolex and Credit Suisse. Earlier this year, he added pasta maker Barilla Group to his portfolio of sponsors.
According to Forbes, his endorsement earnings are the highest of any athlete in the world, totalling more than US$50 million a year.