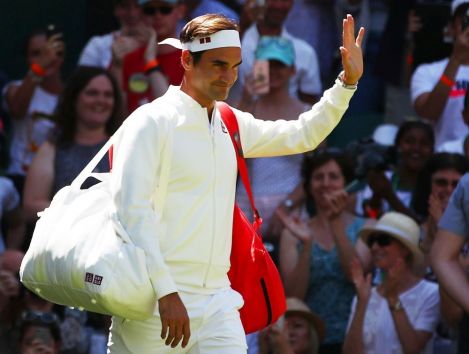 Swiss tennis legend Roger Federer has confirmed his switch from Nike to Uniqlo on the first day of Wimbledon, when he arrived for his opening match wearing the new brand's kit.
Reports earlier this month suggested that the 36-year-old was preparing to end his career-long association with Nike in favour of a ten-year deal with Uniqlo after seeing his deal with the US sportswear brand expire in March.
That speculation was dampened last week after the 20-time Grand Slam champion won the Stuttgart Open in a Nike gear and images were released supposedly illustrating his outfit for Wimbledon.
However, Uniqlo has confirmed the change with a tweet announcing Federer as its new global brand ambassador, though the tennis great is still wearing Nike trainers. According to ESPN's Darren Rovell, Federer has signed a ten-year deal worth more than US$300 million with Uniqlo.
Federer's endorsements are estimated by Forbes to be worth a whopping US$65 million per year, with his long-running and high-profile partnership with Nike believed to rope in an eye-watering US$10 million annually. This new contract marks a 300 per cent improvement on his old deal show that despite Federer's increasing years he remains a marketable commodity.
During his partnership with Nike Federer created the iconic 'RF' logo, which is owned by the brand.