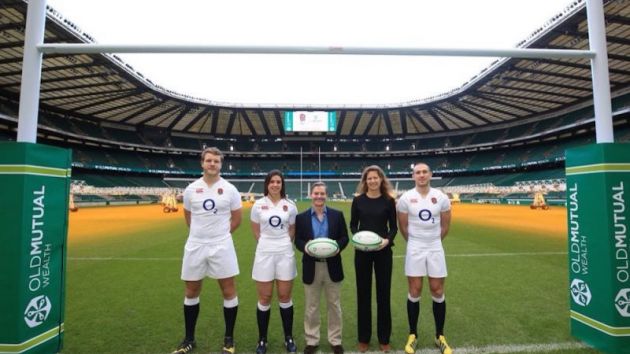 The Rugby Football Union (RFU), the governing body for rugby in the UK, has named Old Mutual Wealth as a principal partner of the England national rugby team.
The deal sees the UK wealth management business replace insurance company QBE as the title sponsor of the annual autumn internationals series of matches, which will be renamed the Old Mutual Wealth Series from 2016.
Old Mutual Wealth will also sponsor the England women's team's 2016 autumn internationals. This will be the first time the England women's team will have a title partner for their autumn series of fixtures.
England will play South Africa, Fiji, Argentina and Australia in the 2016 series at Twickenham Stadium, with all four matches broadcast live and in HD by UK pay-TV broadcaster Sky Sports.
The England women's team will play home fixtures against France and Canada, and they will also play an away Test against Ireland on 13th November.
Under the terms of the deal, Old Mutual Wealth will also be supporting a grassroots rugby programme in England and will assume title sponsorship of England's annual May fixture, which from 2016 becomes the Old Mutual Wealth Cup.
Sophie Goldschmidt, the RFU's chief commercial and marketing officer, said: "We are delighted to welcome Old Mutual Wealth to the RFU family in an expanded partnership. As one of the UK's leading wealth management businesses, they have a fantastic heritage and it's great to have them make this commitment to men's and women's rugby in England. We look forward to building on that with them over the next four years."
Paul Feeney, the chief executive of Old Mutual Wealth, said: "It's a wonderful and rewarding sport. One which manages, uniquely, to bring together extreme passion and mutual respect.
"As a new breed of wealth manager, we admire that combination and seek to emulate it in our business."