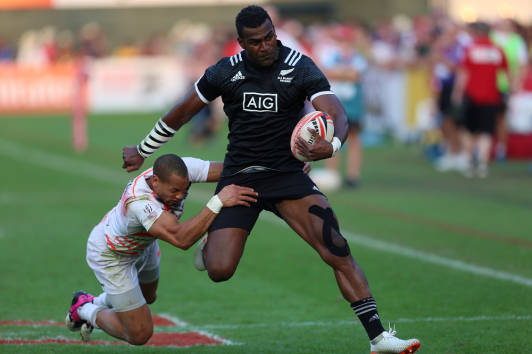 The Rugby Football Union (RFU), England's governing body for rugby union, has announced a partnership with Karma Resorts.
The English-owned hotel company will become an official supplier to the England national rugby sevens team for the 2017/18 season.
Under the terms of the deal, Karma Resorts will sponsor the team for all 10 legs of the HSBC World Rugby Sevens Series, the Gold Coast Commonwealth Games in 2018, and the 2018 Rugby World Sevens in San Francisco.
The resort brand is also a sponsor of the Rosslyn Park HSBC National Schools Sevens, an international school rugby tournament.
"We are tremendously excited to come on board as sponsors of England Sevens Rugby," said John Spence, chairman and founder of the Karma Group.
"Karma has long been a proud supporter of English rugby, developing great friendships with the many England players who have stayed at our resorts, and hosting the England Sevens team training camp in Bali shortly before they went on the win the Hong Kong Sevens. We are looking forward to another wonderful season of sevens rugby for England."
"The opportunity to have the support of Karma Resorts and stay at one of their World Class resorts at a critical time in our season will have a huge benefit, aiding the players' recovery and preparation, putting the team in the best place possible to achieve our goals," added Simon Armor, head coach of England Sevens.
"We also talk a lot in our programme about creating memories and no doubt working with Karma Resorts will create some fantastic memories this season."
The England national rugby sevens team finished second to South Africa in the 2016/17 HSBC World Rugby Sevens Series.