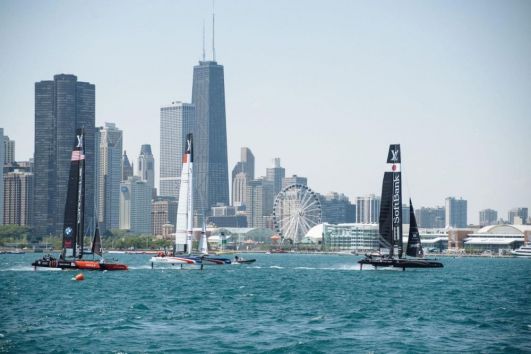 Global sports marketing agency rEvolution has acquired London-based sports marketing agency Revolution Sports Marketing Group.
The deal sees Chicago-based rEvolution, whose global clients include Continental Tire, Samsung and YouTube, add to their portfolio, with Revolution Sports possessing a range of clients across golf, equestrian, tennis, motorsport and rugby.
As part of the purchase, rEvolution will set up an office in London – the ninth remote location for the company and the first outside of the United States. Existing Revolution staff will join rEvolution in their respective roles, including client relation, experiential, hospitality and media positions.
The purchase is likely to create new opportunities for rEvolution's subsidiary businesses, with esports marketing and entertainment agency REV/XP and event consultancy company RGE set to benefit.
John Rowady, president and founder of rEvolution, said: "Having a true integrated sports marketing services platform on the ground in the UK is an essential step toward achieving our vision, and with this acquisition we are excited to create a new, legitimate pathway for international sports brands interested in deepening their connection with fans within North America and vice versa."
Merrick Haydon, who founded Revolution in 2003, added: "It's a tremendous opportunity for Revolution to join another independent agency that has the scale to broaden our role globally with existing clients. London is a major artery for sports business not only in Europe, but in the entire world – as part of the rEvolution team, we are excited to offer more expanded services for all of our client partners."