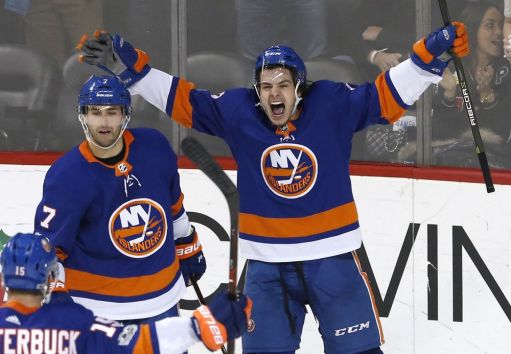 The National Hockey League's (NHL) New York Islanders' plans to build a new ice hockey arena on the grounds of the Belmont Park racetrack in Elmont, New York have been approved.
The Islanders relocated in 2015 when they left the historic Nassau Coliseum in Long Island to start playing their home games at the Barclays Center in Brooklyn, a venue they share with the National Basketball Association's (NBA) Brooklyn Nets.
After playing at the Nassau Colliseum for 43 seasons, the franchise's move to Brooklyn has encountered a number of stumbling blocks. Fans have complained of obstructed views and poor sight lines in an arena which is not purpose-built for ice hockey. Additionally, despite boasting a positive home record, the Islanders are last in the NHL in attendance, with fewer than 12,000 spectators showing up to the 16,000-seater venue each game.
The aforementioned issues, coupled with a struggle to attract a new fanbase, are thought to have triggered the Islanders' development bid for a portion of Belmont Park, which is located just eight miles from the team's former home.
The bid was submitted to Empire State Development in September, alongside several partners including owners of Major League Baseball's (MLB) New York Mets and Madison Square Garden. Major League Soccer (MLS) team New York City FC are also thought to have applied for the portion of land, with hopes of building their own new stadium on the site.
Reports of the Islanders' accepted bid were confirmed on Wednesday. The US$1 billion redevelopment plan calls for an 18,000-capacity arena which will host 41 games each season along with more than 100 additional events.
"I think today was a great day because the franchise remains 1000 per cent in New York," said Jon Ledecky, co-owner of the Islanders. "Our concern was finding a permanent home for the Islanders.
"This site is a fantastic site because it enables people from Metro New York to take a train from Grand Central or Penn Station direct 35, 36 minutes and it enables our great fans from Long Island to either take the train or drive here too.
"For our fans, this day is for you. You've been passionate supporters of the team, both on and off the ice. Today is a huge day for this franchise and you deserve it more than anyone else."
"The Islanders are called the Islanders for a reason. This is really where the team belongs," added John Tavares, captain of the Isalanders. "To have somewhere where it's written in stone that we're going to have a home that's going to be long and permanent and built for the Islanders on Long Island on a very historical place on Long Island I think is pretty special."
Either the Islanders or the Barclays Center can opt out of their current lease agreement as early as January. The franchise have maintained that they intend on playing at the venue until at least the end of next season, and may have to extend their contract while a new arena is built.
The Islanders are fifth in the NHL's fiercely competitive Metropolitan Division, and host the Anaheim Ducks in their next game on Thursday.