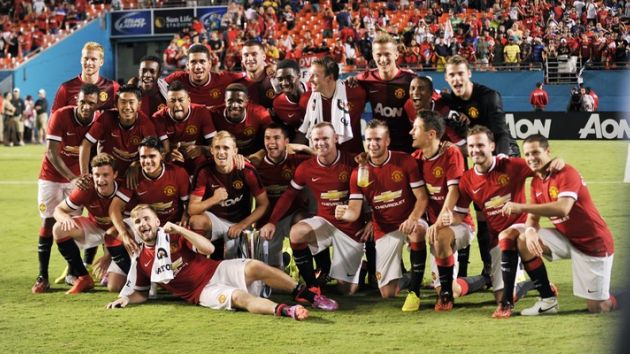 Guinness has signed a five-year deal to continue as the title sponsor of the International Champions Cup summer soccer tournament.
The Irish stout brand is said to be shelling out an overall fee of 'more than eight figures' to continue the sponsorship, according to a SportsBusiness Journal report which cites 'sources familiar with the agreement'.
Promoted by New York-based Relevent Sports, a division of RSE Ventures, the annual International Champions Cup sees eight teams, usually comprising top European and Major League Soccer (MLS) sides, competing in various venues across America.
It is now considered one of the leading summer tournaments on the planet, with the likes of Manchester United, Liverpool, AC Milan and Real Madrid all having competed in this year's edition.
Guinness became the title sponsor of the tournament, which was formerly known as the Herbalife World Football Challenge, in 2013. Since then, organisers have announced plans to take the tournament to Asia next year in partnership with TLA Worldwide plc, an athlete representation and sports marketing group, and Nine Live, a wholly owned Australian subsidiary by Nine Entertainment Co.