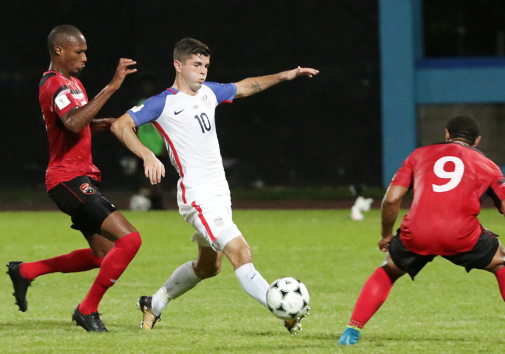 The United States Soccer Federation (USSF) is in preliminary talks to organise an international tournament featuring teams that failed to qualify for the 2018 Fifa World Cup in Russia, according to UK and US media reports.
Soccer news site Goal.com reported that discussions have taken place between the USSF, Major League Soccer's (MLS) marketing company Soccer United Marketing, and media company Fox to organise a summer competition involving the world's top-ranked teams who are not taking part in Russia 2018.
The proposed tournament would be scheduled to take place ahead of the World Cup, which kicks off on 14th June.
It is understood that associations have not yet been contacted, and the USSF has yet to decide on a structure for the competition.
BBC Sport reported that Fifa has said it would not raise objections to the idea, as long as the event followed the standard rules and regulations of international soccer.
The US national side failed to qualify for Russia 2018 after losing 2-1 to Trinidad and Tobago when they still needed a point to guarantee a spot in the tournament.
Other historically successful sides that crashed out in the qualifying stages included three-time runners-up the Netherlands, four-time champions Italy, who will miss their first World Cup since 1958, and Chile, who were ranked ninth in the world.
According to Forbes, the US missing out on a place in the World Cup means the USSF will lose out on the US$12.5 million Fifa pays sides for reaching the event. Meanwhile, Fox Sports' US$425 million World Cup USA TV rights deal, which includes the 2018 tournament, has suffered a major blow.