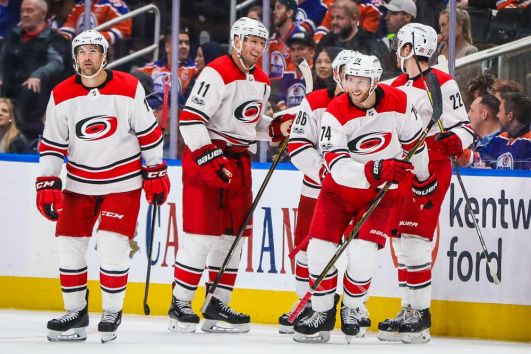 National Hockey League (NHL) commissioner Gary Bettman has announced that Dallas billionaire Tom Dundon has signed an agreement to purchase a majority stake in the Carolina Hurricanes.
Subject to league approval and the finalisation of the sale, Dundon will take control of all team operations. He made a joint presentation on Thursday with current Hurricanes owner Peter Karmanos Jr to the executive committee of the NHL's board of governors.
Under the terms of the proposed deal, Karmanos, who has owned the 2005/06 Stanley Cup champions since 1994, will maintain a minority stake in the Hurricanes. The 74-year-old said in August that he wanted to sell the franchise for approximately US$500 million.
Dundon is the chairman and managing partner of Dundon Capital Partners, and his investment activities have spanned the entertainment, healthcare, real estate and hospitality, technology, automotive and financial services sectors.
"I am thrilled to continue to build upon what Peter Karmanos started in Raleigh," said Dundon. "The Hurricanes are a team on the rise, and I believe we have an opportunity to take the franchise to the next level. I'm ready to get to work."
"Tom has had tremendous success in business, and I fully expect that to continue as he takes control of the Hurricanes," added Karmanos. "I look forward to working with him, and bringing another Stanley Cup to North Carolina."