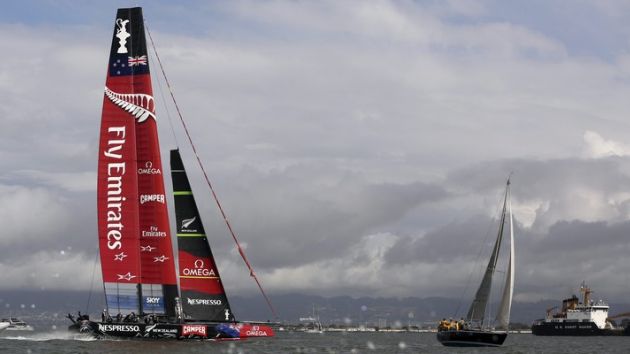 Sailing's Team New Zealand have extended their partnership with Dubai-based airline Emirates.
New Zealand media reports that the company will continue to sponsor the sailing outfit for the next edition of the America's Cup, the world's flagship open-water yacht race, which is due to be held in Auckland in 2021 when Team New Zealand will defend their title after winning the 'Auld Mug' in June of this year.
Emirates became the naming rights sponsor of the team in 2004, and has remained a major partner ever since.
The news comes after the airline announced on Tuesday that it would be stopping some trans-Tasman flights from Auckland from 2018, but insisted it remains committed to Team New Zealand.
"We've still got the Team New Zealand thing going on, which was very powerful for us; we'll do it again," said Tim Clark, president of Emirates. "It's been a very successful sponsorship for us over many years. The notion that the team should continue to be sponsored by Emirates is a classic no brainer – we will continue to do that."
New Zealand's hosting of the America's Cup 2021 event met controversy recently after Auckland mayor Phil Goff admitted that the city is struggling to fund the required infrastructure, and media reports suggested that Italy could host the regatta instead. However, America's Cup rules expert Russell Green told American website Sailing Illustrated on Wednesday that he was 'confident the Cup would be defended here [in New Zealand]'.