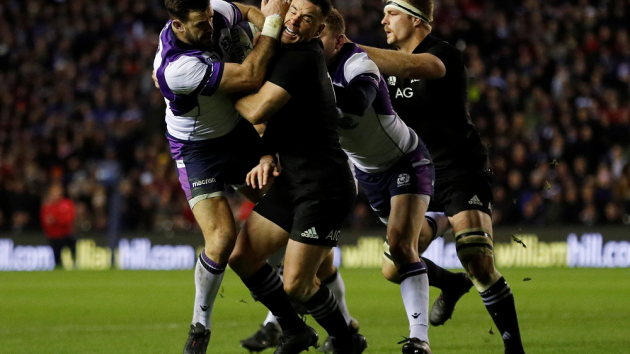 Telecoms provider Spark and broadcast network Television New Zealand (TVNZ) have been linked to a joint bid for the rights to the New Zealand national rugby union team's fixtures from 2019, according to reports from the country's media.
Spark, which is a telecommunications company, and state-owned broadcaster TVNZ could both initially bid for the 2019 Rugby World Cup rights, according to the New Zealand Herald. The companies would then consider expanding the agreement into a longer-term partnership when the world champion All Blacks' rights are due for renewal for the period extending from 2020.
Sky Network Television Limited, the New Zealand pay-TV broadcaster, currently holds the broadcast rights to all New Zealand and South Africa, New Zealand, Australia and Argentina Rugby (SANZAAR) competitions.
The New Zealand Herald reports that New Zealand Rugby, the country's governing body for rugby union and sevens, earns between NZ$60 million and US$70 million (US$41 million and US$48 million) per year in TV rights income.
US tech giant Amazon is also understood to be interested in acquiring the New Zealand rugby rights for its Prime Video streaming service.
The 2019 Rugby World Cup will be held in Japan between September and November 2019, with the rights due to go to tender in mid-December this year.