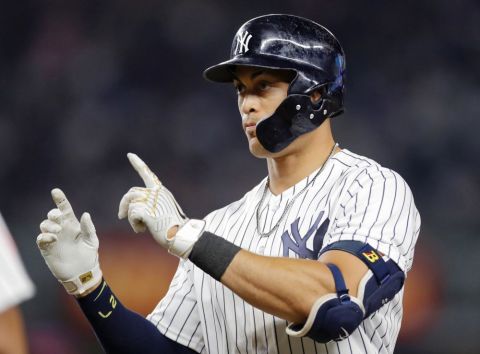 Major League Baseball (MLB) giants the New York Yankees are considering buying back US regional pay-television sports broadcaster Yes Network, according to reports.
The Bloomberg news agency states that Yankee Global Enterprise (YGE), the controlling owner of the New York ball club, is weighing up increasing its current 20 per cent stake in Yes.
In 2001 the team formed the network, which holds local media rights to the Yankees, the National Basketball Association's (NBA) Brooklyn Nets, and Major League Soccer (MLS) side New York City FC's matches and other local and national sports-related programming, before selling to media conglomerate 21st Century Fox in March 2014.
Fox took a controlling 80 per cent stake in the network having acquired a 49 per cent stake in November 2012. According to Bloomberg, the 2014 deal saw the Yankees insert a clause into the contract giving the team the right to buy back Yes in the event Fox puts it up for sale.
Following Comcast's US$65 billion all-cash offer for a significant share of 21st Century Fox's business assets last week, Yes Network is one of the set of assets that Fox is currently seeking to sell.
Comcast and rival Fox bidder Disney have said they would be open to divesting Fox's regional sports networks if it helps secure government approval for their bids for the wider 21st Century Fox assets.