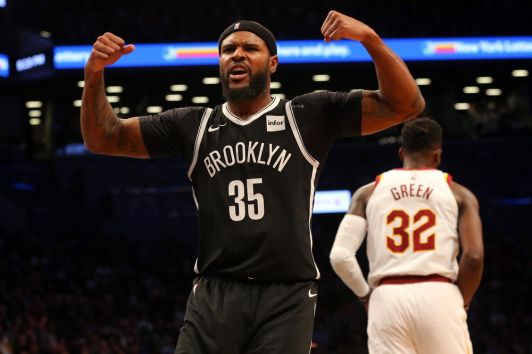 Joseph Tsai, the vice chairman and co-founder of Chinese ecommerce firm Alibaba, has reached an agreement in principle to buy a 49 per cent minority stake in the National Basketball Association's (NBA) Brooklyn Nets, according to ESPN.
Sources close to the Disney-owned broadcasting giant say that the purchase price will be based on a US$2.3 billion valuation of the team.
The report also says that the deal includes an option to acquire a controlling interest in the Nets in several years. Current owner Mikhail Prokhorov will continue as the principal and operating owner of the New York City-based franchise for a further four years, before selling his stake when Tsai opts to trigger his option to become majority shareholder.
As a minority partner, it is understood that Tsai, 53, will not oversee any basketball or business operations until Prokhorov sells up. The deal also excludes the acquisition of the team's Barclays Center home, which is owned by Prokhorov and shared with the National Hockey League's (NHL) New York Islanders.
According to financial documents obtained by ESPN, the Nets have suffered significant losses since moving to Brooklyn from New Jersey. They reportedly lost US$144 million on basketball-related activities in 2013/14, the largest figure in the NBA that year by more than US$100 million, before leaking a further US$23.5 million last season.
Jennifer Kuperman, a spokeswoman for Alibaba, has since told news agency Reuters: "Joe Tsai has never talked to the seller and he is not purchasing any stake in the Brooklyn Nets."
On the court, the Nets have made a mixed start to the new campaign, winning three and losing two of their opening five fixtures. They play their next game away to local rivals the New York Knicks on Friday.