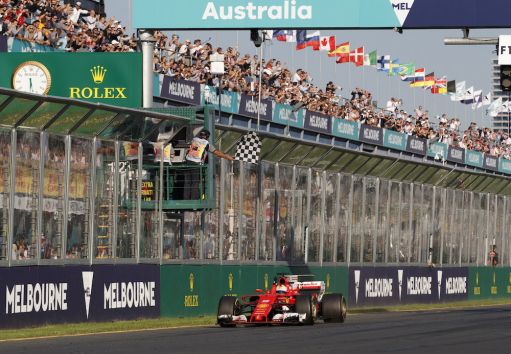 Formula One has reworked its media rights deal in Australia, with Fox Sports becoming the series' exclusive broadcast partner in the country.
The pay-TV operator will show action from the remainder of the current season, beginning with this weekend's Malaysian Grand Prix. As well as live coverage of every race, the deal includes the rights to all qualifying and practice sessions, and will run for the next five years, until 2022.
While Fox Sports has the rights to every Grand Prix, Network Ten has retained the right to show the Australian Grand Prix, which will be simulcast by Foxtel as an ad-free broadcast, reports The Australian. Network Ten will also broadcast delayed free-to-air highlights of every other race.
Network Ten's current deal, signed as part of a rights-sharing agreement with Fox in 2015, includes exclusive rights to ten of Formula One's 21 races this year, however the network terminated its contract in an effort to cut programming costs. Network Ten is currently in receivership and is the subject of a takeover bid by US media giant CBS.
"Following the recent difficulties at Network Ten, our first priority was to ensure that Australian fans of Formula One remained able to watch the championship without interruption," Ian Holmes, Formula One's global director of media rights, said in a statement.
"I'm pleased to say that, having moved quickly, it is now guaranteed that anyone in Australia who wishes to watch the remainder of the 2017 championship and next year's Formula One Rolex Australian Grand Prix will be able to do so live on Fox Sports, or delayed via the free of charge service provided by Network Ten."