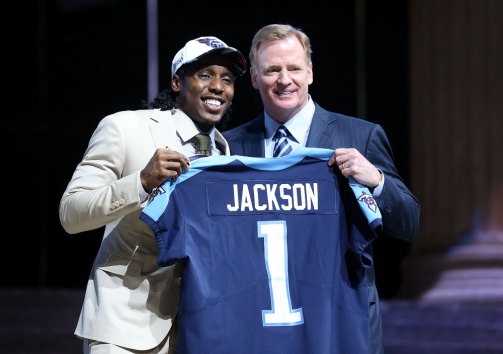 Fox will broadcast the NFL Draft for at least five years, according to John Ourand from US sports industry outlet SportsBusiness Journal.
The US broadcaster will simulcast the first two days of the 2018 annual meeting of the National Football League (NFL) franchises to select newly eligible players. This will include the first round on Thursday and rounds two and three on Friday.
Ourand says that Fox has commitments for the third day of the 2018 draft, and may not be able to adjust them.
According to US media reports, Fox will co-produce the Draft alongside the NFL Network, with one feed to appear on both networks.
ESPN, which has broadcast the draft each year since 1980, will continue to do so. The event has been shown separately on NFL Network since 2006.
The news comes after Fox recently secured the broadcast rights in January to 11 games of the NFL's Thursday Night Football for the next five seasons. According to Ourand, the price for televising the draft was built into that package.
The 2018 NFL Draft is due to take place from 26th to 28th April at the AT&T Stadium in Texas.