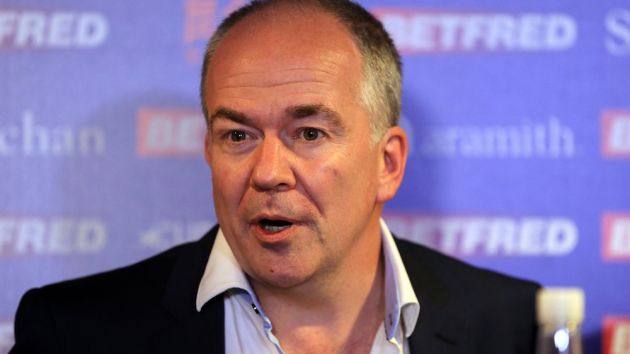 Facebook has hired Eurosport chief executive Peter Hutton to oversee its big-money push into live sports streaming, according to a report in The Guardian.
The Englishman will reportedly take up a role as head of live sport at the social media giant shortly after Eurosport completes its coverage of next month's Winter Olympics in PyeongChang, South Korea.
Prior to joining Discovery-owned Eurosport, which he has led for the past three years, Hutton served as a co-chief executive at MP & Silva, where he negotiated rights deals for the Fifa World Cup, among other major properties.
A hugely respected figure in the sports media industry, Hutton currently oversees Eurosport's content strategy and rights acquisitions. SportsPro has reached out to both Eurosport and Facebook for confirmation of his move.
Word of Hutton's appointment comes amid considerable industry speculation surrounding Facebook's intentions in sport, and follows reports that the company had begun searching for a senior broadcasting executive to orchestrate its long-rumoured multi billion-dollar sports rights spending spree.
In recent months, Facebook has been investing greater sums in acquiring live sports rights as it looks to build out its new Watch video platform, striking deals with the likes of Major League Baseball (MLB), Major League Soccer (MLS), and Fox Sports for selected Uefa Champions League matches.
In September, the company entered a US$600 million bid for rights to Indian Premier League (IPL) cricket, while it has also been heavily linked, along with video streaming rival Amazon, with a play for rights to soccer's Premier League.