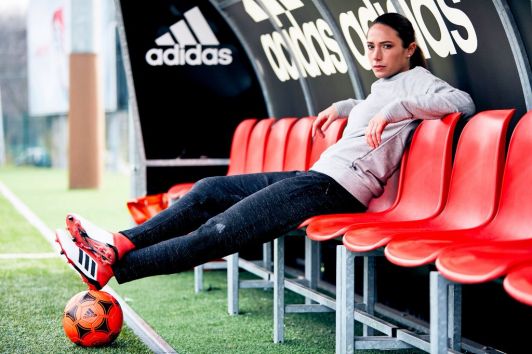 Regina Baresi, captain of the Inter Milan women's soccer team, has become the first Italian female to secure a personal endorsement deal with German sportswear brand Adidas.
The 26-year-old striker, who is the daughter of Inter Milan president Giuseppe Baresi, will work with Adidas on promotional activities across its digital and social media channels.
Baresi said: "In a football year with such an important goal as the promotion in Serie A, being chosen by Adidas for a partnership has made my season even more stimulating and beautiful. The first Adidas Italian female player: receiving their trust makes me optimistic about achieving many goals."
Inter Milan women are currently second in Serie B, the second-tier of women's soccer in Italy, after winning 13 of their 16 games so far this season.