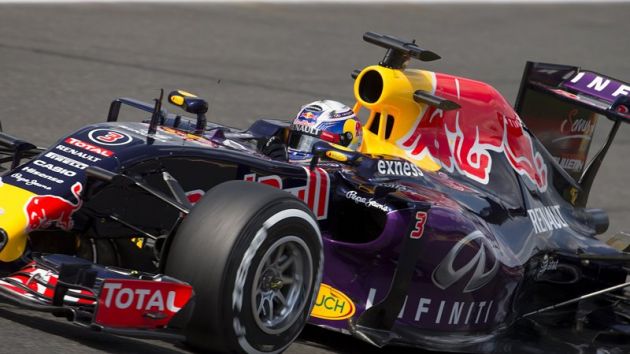 Formula One team Red Bull Racing have agreed a one-year renewal of their partnership with Russian foreign exchange broker Exness.
Financial terms of the deal were not disclosed, but Exness signed a US$1 million one-year deal with Red Bull Racing in January and the extension is likely to be worth a similar amount to the team.
As a result of the deal, Exness branding will continue to be featured prominently on the cockpit surrounds of the RB12 cars until the end of 2016.
"We are very excited about extending our partnership with Infiniti Red Bull Racing. We both share similar philosophies and we've enjoyed working with the team this year.
"I believe that together, we can achieve even greater feats, which is why we have decided to extend our partnership with Infiniti Red Bull Racing" said Petr Valov, the chief executive of Exness.
Red Bull Racing team principal Christian Horner added: "We share similar principles with Exness, as a team, our approach is to do things differently, with a strong commitment to quality and excellence and we look forward to our extended partnership during the upcoming season."
Meanwhile, two of Red Bull Racing's suppliers, Sabelt and OZ Racing, have also signed extensions to their deals with the Formula One team.
Italian safety equipment manufacturer Sabelt has been a partner of Red Bull Racing since the team's inception in 2004 and the company agreed a one-year deal thought to be worth US$100,000 with the team in January. Financial details of the extension were not revealed, but the new agreement – which runs until 2017 - is likely to be worth a similar amount.
Italian wheel manufacturer OZ Racing has signed with the Formula One team for a further three years until the end of 2018, extending its believed-US$200,000 deal with Red Bull Racing secured in 2009.
Red Bull ended the 2015 Formula One season, which wrapped up in Abu Dhabi over the weekend, in fourth place in the constructors' championship.