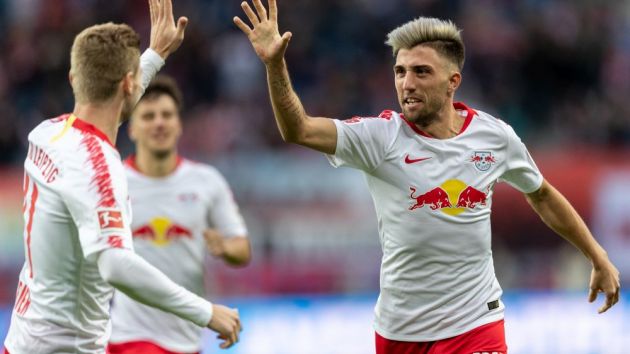 German soccer club Red Bull Leipzig have extended their partnership with the Leipziger Gruppe, a public services body based in the city.
The deal, lasting for another three years, extends a partnership between the two parties that was formed in 2016.
The Leipziger Gruppe, which consists of various transport, water and power services, will be given advertising space at the club's home stadium, the Red Bull Arena, and run promotional campaigns throughout the duration of the deal.
Leipzig managing director Oliver Mintzlaff said: "For us the cooperation with the Leipziger Gruppe is enormously important and also a clear statement for the city of Leipzig.
"Already in the past two years, the partnership has been characterised by a very constructive coexistence, through which we have been able to develop together and now also in the future."
Leipziger Gruppe spokesman Michael M. Theis added: "Every year, the Leipziger Gruppe supports more than 130 clubs, institutions and projects - from small kindergartens to football league teams.
"We extended our commitment to RB Leipzig until 2021, because top soccer is good for our city and because Leipzig loves top soccer."
Forming in 2009, Red Bull Leipzig have enjoyed a rapid rise to the top of German domestic soccer, finishing second in their debut season in the top-tier Bundesliga in 2017.