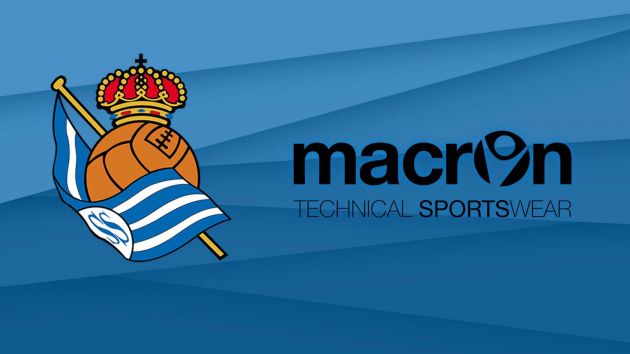 Top-flight Spanish soccer side Real Sociedad have signed a three-year kit supply deal with Italian sportswear brand Macron.
The La Liga outfit's kits have been provided by German giant Adidas since 2014, but Macron have now taken on the contract for the next three seasons.
Sociedad confirmed the deal in a statement, saying: 'After four years of joint collaboration, Real Sociedad and Adidas have decided not to renew their contract. Adidas will cease to be an official supplier of the Real Sociedad at the end of this season. The club wants to thank Adidas the work and collaboration provided in the last four years.
'From the 2018-19 season, Macron will be the firm responsible for supplying Real Sociedad's kit. The club has reached an agreement with the Italian company for the next three seasons. According to a recent study conducted in the 16 major European leagues, Macron is already the third most popular sportswear firm chosen by European clubs.'
Macron is currently the technical sponsor of a host of top-tier European teams, including English sides Crystal Palace and Stoke City, Italy's Lazio, Bologna and Cagliari, and Sporting Lisbon in Portugal.