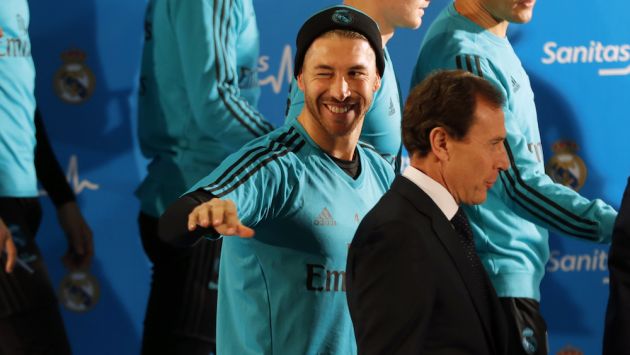 Spanish soccer powerhouse Real Madrid have renewed their regional sponsorship agreement with healthcare provider Sanitas until 2021.
The Bupa subsidiary will continue to support the La Liga giants and reigning Uefa Champions League title-holders for the next three seasons, providing medical expertise, treatment and specialist healthcare technology.
Under the terms of the new partnership, which covers Spain only and includes a range of branding rights, players representing Real's soccer and basketball teams and their families will have access to Sanitas' digital health services, including video consultations.
The new deal was announced by Real Madrid president Florentino Pérez and Iñaki Ereño, the chief executive of Sanitas, on Wednesday. Financial terms have not been released.
"It's an honour to continue working for the health of such a charismatic team," said Ereño. "With this renewal, Sanitas continues to unite its values ​​of effort, sacrifice and leadership to those of Real Madrid. We wish the club's different teams lots of success during this season."
Sanitas remains a third-tier sponsor of Real, whose total sponsorship revenue rose 16 per cent to more than €297 million in 2017.