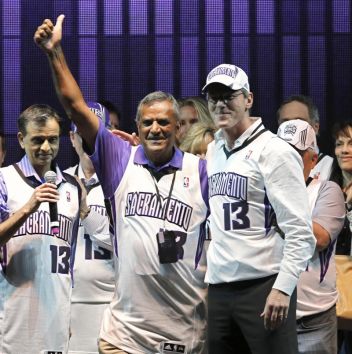 A group led by Bay Area software magnate Vivek Ranadive has purchased the Sacramento Kings National Basketball Association (NBA) franchise from the Maloof family in a deal that values the Kings at a league record US$534 million.
The deal was ratified by the NBA and announced by the Maloofs on Friday 31st May, bringing an end to a tug-of-war process that had seen a rival bid from Seattle businessman Chris Hansen rejected.
Ranadive intends to keep the Kings in Sacramento and has a tentative plan in place for the construction of a new arena.
"We respect and would like to acknowledge the NBA Board of Governors' dedication and diligence in working through this process over the past several months," said George Maloof, whose family has owned the Kings for 14 years.
"I also would like to praise Mayor Kevin Johnson and the Sacramento City Council and staff for their efforts and loyalty to the Sacramento community."
Ranadive, who already has a stake in the Golden State Warriors NBA team, has become the first Indian-born majority owner in the NBA.
---
Picture shows Vivek Ranadive (left) introducing Kings investors Raj Bhathal (centre) and Paul Jacobs at a recent fan rally.
---