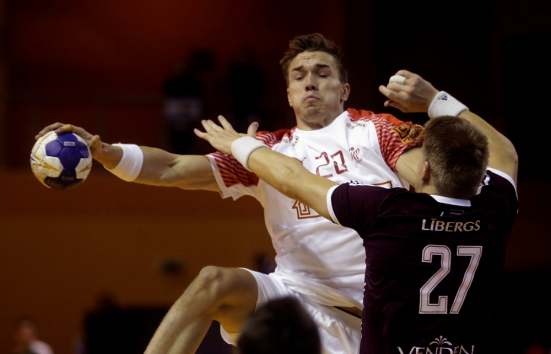 Raiffeisen Bank International (RBI) has partnered with the European Handball Federation (EHF) to become an official sponsor of the 2018 EHF European Men's Handball Championship.
The agreement, negotiated by Infront Sports & Media, the media and marketing partner of the EHF, sees the Austrian bank have brand exposure at the event, which will be played in the Croatian cities of Split, Porec, Zagreb and Varaždin from 12th to 28th January 2018.
As a top-tier sponsor, RBI will have floor stickers on the courts at each of the championship games, and will have its branding present on all court LED boards, which will be positioned behind the goals for greater visibility.
In addition, RBI's social media manager will join the EHF/Infront editorial team on site at the tournament to increase their digital brand presence.
The new deal represents a return to handball for RBI, which had sponsored the 2012 EHF European Men's Handball Championship in Serbia.
"As a leading bank in central and eastern Europe we are pleased to sponsor one of the biggest sport events in the region," said Leodegar Pruschak, head of group marketing at RBI. "Handball is extremely popular in Croatia, along with our core markets of Austria, Belarus, the Czech Republic, Hungary and Serbia - all of whom will participate in the men's 2018 EHF European Handball Championship. We look forward to supporting an exciting tournament attracting both our existing and prospective customers."
Stephan Herth, executive director of summer sports at Infront, added: "It's great to see Raiffeisen Bank International once again connected with handball. This agreement is not only an indication that the sport offers fantastic exposure for brands such as RBI in relevant markets, but also that the additional sponsorship elements introduced by Infront represent truly attractive new opportunities that help our partners reach out to and engage with their target audience."