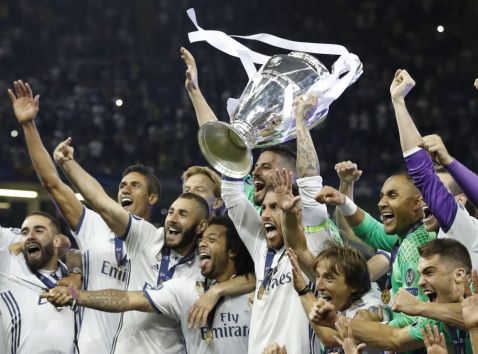 Italian state broadcaster Rai has acquired the exclusive rights for a host of major international soccer properties, while pay-TV broadcaster Sky Italia has picked up the rights to the 2020 Uefa European Championship national team tournament.
Rai has agreed a sublicensing deal with Sky for European soccer's premier club competition, the Uefa Champions League. The broadcaster will show the best Champions League match featuring an Italian club on Wednesday evenings.
Sky picked up the exclusive live rights in June 2017 to all matches from the Champions League and European soccer's second-tier club competition, the Europa League, from the 2018/19 season through to 2020/21.
Rai will show Champions League games spanning the same three-season period, and will broadcast the semi-finals and final, as well as the annual Super Cup match-up between the winners of the Champions League and the Europa League.
The Italian free-to-air broadcaster has also agreed a deal with Uefa for exclusive rights to Italy's qualifying matches for Euro 2020, the 2022 Fifa World Cup, the new Nations League competition, and all international friendlies.
Rai already holds exclusive free-to-air rights to the best 27 matches from Euro 2020, as well as to highlights of all other games.
Meanwhile, Sky will show all 51 matches from Euro 2020, 24 of which will be exclusive.
The broadcaster covered Euro 2016 in France.