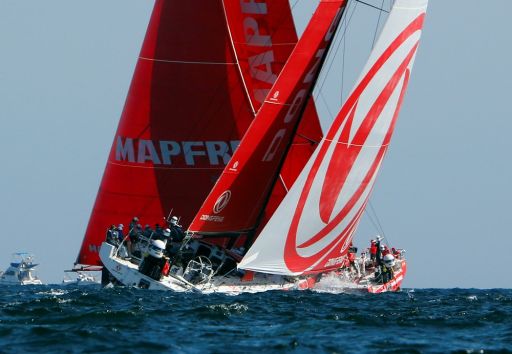 The Volvo Ocean Race, the pre-eminent round-the-world yacht sailing contest, has announced a slate of new partnerships to mark the start of its 2017/18 edition.
After confirming a range of broadcasters last week, including Chinese giant Sina Sports, the race has added two further China-based media companies to its roster, with both Tencent and Renmin Sports becoming strategic media partners.
Tencent will offer live streaming coverage of race leg starts and in-port racing across its various online platforms, including Tencent Sports and Tencent Sport Elite Channel, and its mobile apps such as QQ and the WeChat social media service.
Renmin Sports will provide text updates and news from every stage of the race, as well as offering highlight footage from each day's sailing.
Meanwhile, Lemon & Line has been named as an official supplier of the race, and will sell Volvo Ocean Race-themed bracelets at each of the 13 port stops throughout the 2017/18 edition. The Newport, Rhode Island-based manufacturer will also provide bracelets to each sailor competing in the race, and make the products available through its online portal.
Finally, Turn the Tide on Plastic, a team competing in the race, has partnered with Sky Ocean Rescue, the environmental charity set up by the broadcaster.
The two will collaborate on raising awareness of plastic pollution in the world's oceans, with the Turn the Tide on Plastic boat - led by Dee Caffari, the race's only female skipper - using on-board data gathering equipment to measure water quality and composition and test for plastics in remote oceans.
The 2017/18 Volvo Ocean Race got underway on 22nd October, departing from Alicante, Spain. The first port stop will be the Portguese capital of Lisbon.