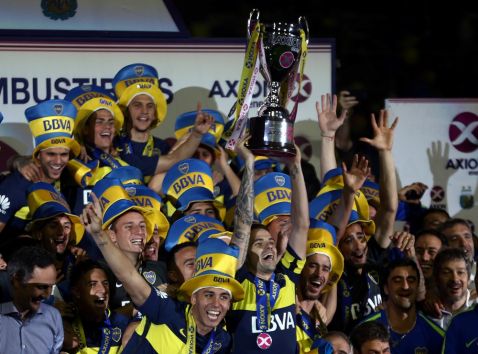 Quilmes has replaced energy company Axion as the title sponsor of the Superliga Argentina, the new top flight of Argentinian domestic soccer.
The beer brand has stepped in after Axion opted out of its agreement following just one round of games, due to a dispute with one of the league's key broadcast partners.
According to Argentinian newspaper La Nación, Quilmes offered 50 million pesos (US$2.9 million) to secure the deal.
The Primera División has been rebranded as the Superliga Argentina as part of the Argentinian Football Association's (AFA) objective to reduce the number of teams competing in the league from 28 to 20 by 2020. The next two editions of the competition will see four teams relegated, and only two teams promoted from the league below, with plans for subsequent seasons yet to be announced.