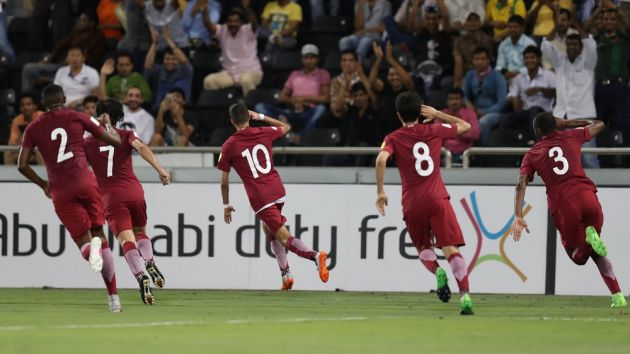 Qatar National Bank (QNB) has renewed its partnership with the Qatar Football Assocation (QFA), the governing body for soccer in Qatar, and Qatar Stars League Management (QSLM), the organisation which operates the country's top domestic league.
The six-year extension will see the banking group sponsor all QFA and QSLM competitions until the end of the 2022/23 season.
The sponsorship package includes the Emir Cup, all of Qatar's national teams and the Qatar Stars League, which will be rebranded as the QNB Stars League for the duration of the agreement.
QNB will also sponsor the Qatar Cup, the Under-23 Championship, the Sheikh Jassim Cup and the Second Division, as well as amateur and university competitions. The company will also benefit from an increased brand presence across all competition venues. The renewal comes after the parties enjoyed a successful collaboration during the 2016/17 season.
Ali Ahmed Al Kuwari, chief executive of QNB, said: "We believe that QNB Group is aware of its national duty towards society, and there is no doubt that this continued support is the result of our understanding of this role, which is part of our commitment to achieve Qatar National Vision 2030."