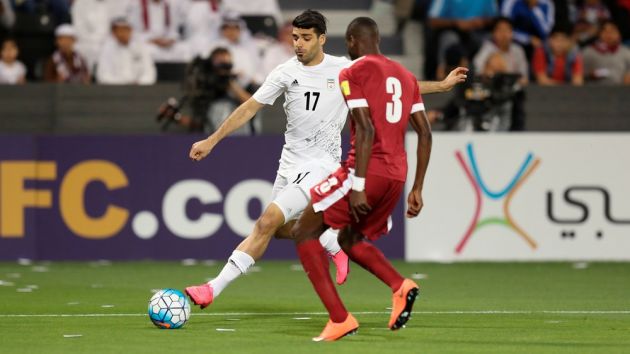 The Qatar Football Association (QFA) has signed a memorandum of understanding with the Football Federation of the Islamic Republic of Iran (FFIRI).
The collaborative agreement between the two associations is intended to raise the level of cooperation and deepen relations between the two countries in men's and women's soccer, futsal and beach soccer.
The deal was signed on Thursday by Mehdi Taj, president of the FFIRI, and his Qatari counterpart Hamad Bin Khalifa Bin Ahmed Al Thani during a ceremony in Qatar's capital of Doha.
The MoU is the latest in a host of similar arrangements signed by the FFIRI, including agreements with the soccer governing bodies in Armenia, Belarus, Italy, Japan, the Netherlands, Norway, Romania and Russia.
Iran will take part at the Fifa World Cup for the fifth time at next year's tournament in Russia, while Qatar will play in the flagship international competition for the first time in 2022 as hosts of the event.