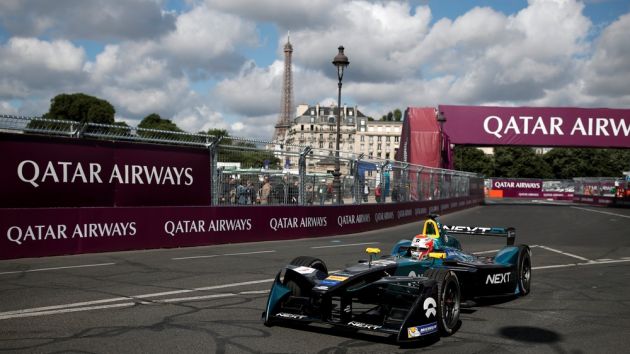 The Formula E all-electric motor racing series has announced that Qatar Airways will be the title sponsor of its races in the French capital of Paris and New York City in the US.
The airline previously put its name to the 2017 Paris ePrix, and is also the official airline partner for the inaugural Rome ePrix in Italy on 14th April, as well as Germany's Berlin ePrix on 19th May.
The news comes hot on the heels of Formula E's announcement that Swiss technology company ABB will be its title sponsor until 2025, making it the first FIA-sanctioned single-seater championship to have a title partner.
Alejandro Agag, Formula E's founder and chief executive, said: "After another enthralling season last year, we're delighted that Qatar Airways has reaffirmed its commitment to Formula E by extending its partnership and becoming race title partner of not only the Paris ePrix, but for this season, the New York City ePrix as well.
"Our shared passion to strive for excellence and innovation will once again see the series make history in some of the world's most recognisable cities - thanks to the support of Qatar Airways to help us in going places together."
Akbar Al Baker, Qatar Airways' group chief executive, added: "With its ability to deliver thrilling racing events using the very latest environmentally-friendly technology, Formula E has demonstrated that this incredible sport is continuing to set the pace and win more new fans wherever their races take place.
"As an airline which is always ahead of the curve and driven to innovate, it makes perfect sense for us to extend our partnership for flagship events this season as the official airline partner of the future of motor racing, through Formula E."
The 2018 Paris ePrix takes place on 28th April, while the season-ending New York City ePrix double-header is scheduled for 14th and 15th July.