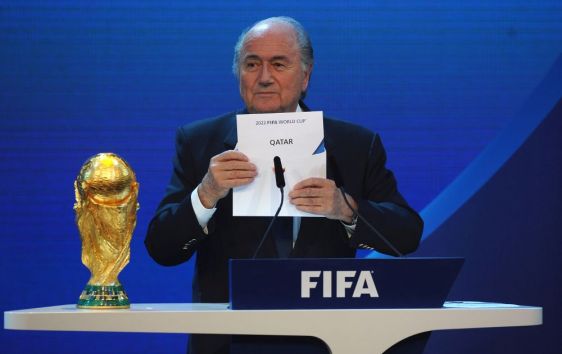 Qatar's Supreme Committee for Delivery and Legacy, tasked with delivering the stadia, infrastructure and legacy for the 2022 Fifa World Cup, has rejected claims made in UK newspaper The Sunday Times, that accused the bid team of sabotaging rival bids.
The report alleged – via leaked documents – that former CIA agents and an American PR agency were appointed to smear against bids from Australia and the United States. Brown Lloyd James – now known as BLJ Worldwide – was the PR communications firm named in the report.
As part of the smear campaign, journalists, bloggers and influential figures were allegedly paid to speak out against negative aspects of their nations' respective bids. These are alleged to have included the recruitment of a group of American teachers to lobby congressmen about the merits of grassroots sport over those of a World Cup bid.
According to Fifa regulation, bidding teams are not permitted to make any statement or comment about a rival bid, regardless of whether negative or otherwise.
Qatar's committee said in response to the claims: "We have been thoroughly investigated and have been forthcoming with all information related to our bid, including the official investigation led by US attorney Michael Garcia. We have strictly adhered to all Fifa's rules and regulations for the 2018/2022 World Cup bidding process."
The Qatari bid has been placed under Fifa investigation before, but was cleared after a two-year probe.