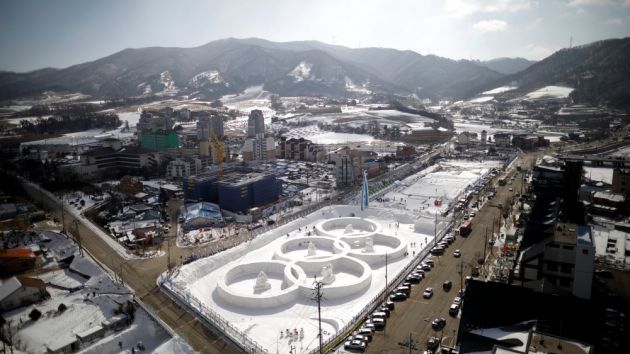 South Korea's National Federation of Banks has made a ₩20 billion (US$17.9 million) donation to the PyeongChang 2018 Winter Olympic and Paralympic Games.
The deal comes after KEB Hana Bank, an official sponsor of next year's multi-sport event, and the National Federation of Korean Banks agreed a cooperation last month in order to ensure the success of the Games.
The payment is the second contribution made by the company, which agreed in September to purchase ₩1 billion (US$894,000) worth of tickets for the Games following initial news of poor ticket sales.
The signing of the contract was attended by Lee Hee-beom, president of the PyeongChang 2018 organising committee, and representatives of the finance committee of the Korea Development Bank.
"This donation will be a great help in promoting the Pyeongchang Olympic Games and the successful hosting of the Olympic Games," said Lee. "I am confident that the Pyeongchang Winter Olympic Games will be a successful festival of peace and harmony that will enhance the national character and pride of the Republic of Korea."
The announcement comes a week after the PyeongChang 2018 organising committee admitted that less than 500 tickets have been sold to individuals for the Paralympic Games. Interest for the Olympic Games has been markedly higher, but a recent sales update confirmed that only 31.9 percent of the 1.18 million tickets have been sold so far.
The PyeongChang 2018 Winter Olympic Games will be the 23rd edition of the multi-sport event, and is scheduled to take place from 9th to 25th February. The Paralympics will then be staged between 8th and 18th March.