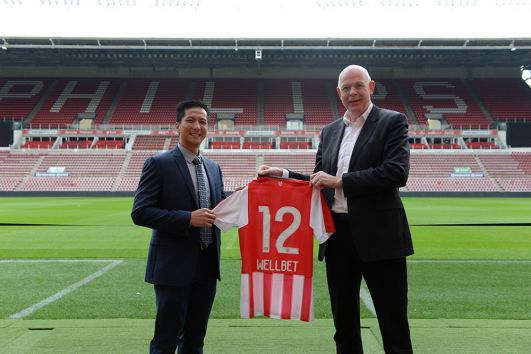 Top-tier Dutch soccer side PSV Eindhoven have announced Wellbet as their Asian betting partner until 2020.
The three-year deal will allow the bookmaker to use the Eredivisie outfit's logo in official marketing campaigns, while it will also benefit from brand exposure at the team's Philips Stadion.
The financial terms of the agreement have not been made public. Wellbet also serves as the official Asian presenting sponsor of Italy's Serie A.
"It is generally known that PSV has been exploring sponsorship possibilities from the sports betting market for some time," said Toon Gerbrands, chief executive of PSV. "In addition this shifts our sponsor strategy to markets outside Europe, and Asia is undoubtedly a very interesting market. That's why we got in touch with Wellbet. We are delighted to welcome Welllbet as our official Asian betting partner and look forward to this pan-Asian cooperation."
Mark Lu, Wellbet's director of communications, added: "We faithfully believe that the cooperation between PSV and Wellbet will be a perfect alliance. Wellbet and PSV share the same corporate colour identity, this synergy is perfect proof of our common understanding and passion for the game of football.
"Wellbet is a top-ranking brand in the field of sport and entertainment in Asia. We recognise PSV's rich history of success in Holland and European club football and also acknowledge that PSV is often the breeding ground for many future stars of the game. Together, we look forward to this exciting partnership."
PSV are top of the Eredivisie, five points clear of second-place Ajax. They play their next fixture away to Vitesse on Sunday.