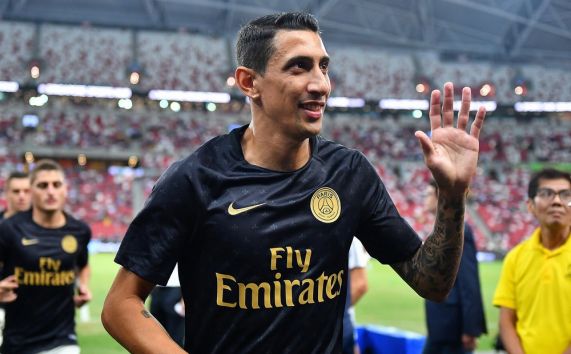 French soccer champions Paris Saint-Germain will end their shirt sponsorship deal with Emirates after the upcoming 2018/19 season, according to L'Equipe.
The Ligue 1 giants' playing tops have displayed the Dubai-based airline's logo since 2006, with the company reportedly paying the club between €25 million (US$29 million) and €30 million (US$35 million) annually.
However, during the most recent negotiations about extending the partnership, PSG president Nasser Al-Khelaifi reportedly wanted as much as €80 million (US$93 million) per year, a demand that Emirates were not willing to meet.
L'Equipe says that PSG have already started the search for a replacement for Emirates, with an Asian company in insurance or electronics a possibility. Qatar Airways has also been touted as a potential replacement, although a deal with the airline could arouse suspicion with Uefa, European soccer's governing body, given the club's ownership ties to the Gulf nation.
PSG begin the defence of their Ligue 1 title on 12th August, when they host Stade Malherbe Caen at the Parc des Princes.