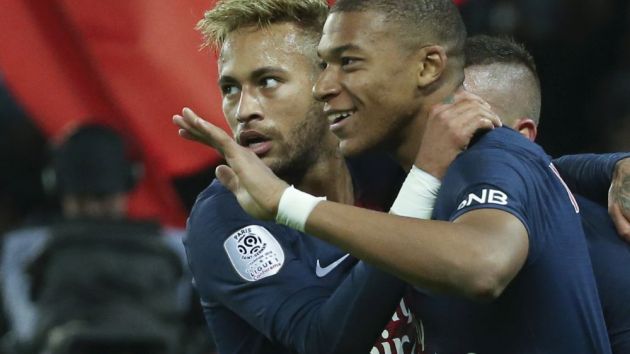 Didier Quillot, chief executive of the LFP, the French professional soccer league, has said that Paris Saint-Germain's star-powered dominance is good for Ligue 1 as a rights holder with TV viewership up 25 per cent on last year.
Bankrolled by Qatar Sports Investments (QSI) since 2012, PSG have won five of the last six league titles and continually stockpile big-name talent in order to achieve their goal of winning the Uefa Champions League.
Quillot, who on Thursday revealed to sports industry publication Sportcal that the LFP is hoping to close its remaining rights deals by December, indicated PSG's star power is crucial to Ligue 1 as it looks to build brand profile overseas.
Domestically the rights for 2020 to 2024 have already netted a total of €1.153 billion (US$1.33 billion) per season, with Spanish sports rights agency Mediapro picking up the three main packages, while pay-TV's BeIN Sports and Free, the telecoms group, each secured one package.
Those deals represented a 59.7 per cent jump on the previous five-year agreement, which totalled €726.5 million per year, and brought Ligue 1's domestic rights close to the value of Spain's La Liga and Germany's Bundesliga.
Quillot told Sportcal: "We have to improve the value of our rights internationally and one way to do that is to have more stars. In China, for example, fans love star clubs like Manchester United, Arsenal, Juventus, Barcelona and Real Madrid, and they love star names like [Lionel] Messi, [Cristiano] Ronaldo, Neymar and Mbappé. Big stars mean big profits. In my opinion, Neymar and Mbappé are the two best players in the world right now, and they play in France.
"Of course you want a competitive league, and at the moment PSG dominate, but just two years ago Monaco were champions. It is the same in the Bundesliga with Bayern Munich, in Serie A with Juventus and even in La Liga with Barcelona or Real Madrid. It is only England that is unique, where you cannot pick the winner at the start of the season. So it is not just a French paradox.
"Even if PSG are dominating right now, there are no negative consequences. Attendance is up, TV audiences are up 25 per cent on last year and new investors are coming in. People want to see stars.
"Yes I prefer less domination, but it does not affect my economic indicators."
LFP is reportedly in talks with broadcasters over the sale of the remaining two packages of domestic rights to the top-tier Ligue 1 for the next cycle, and has apparently decided against launching another invitation to tender.
According to Sportcal the first of the two remaining packages contained rights to the season-opening Trophée des Champions, the relegation play-offs and multiplex rights on match weeks 19, 37 and 38. At the LFP's initial rights auction in May the package carried a stipulated reserve price of €15 million (US$17.4 million) per season.
The other, which Quillot has previously indicated the LFP would look to sell to a free-to-air broadcaster, had a reserve of €8 million (US$9.2 million) per season and comprises rights to magazine programmes on Mondays and Thursdays.
Meanwhile, Fiat, the Italian automobile manufacturer, has extended and expanded its initial two-season deal signed with the LFP in 2016 for another season.
The renewed terms include branding across Ligue 1 and 2 inventory and for the first time, Fiat will get visibility on the players' shirts in Coupe de la Ligue matches.