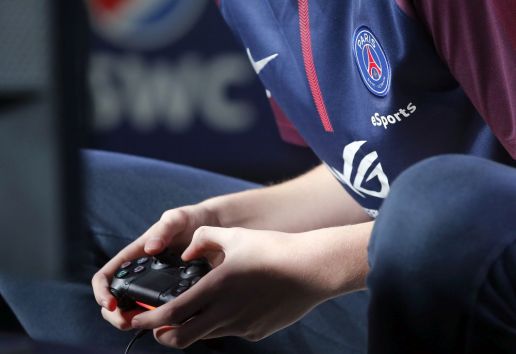 The esports team of French soccer giants Paris Saint-Germain have agreed a deal with Chinese streaming platform Douyu to appear on the team's jerseys.
As part of the one-year agreement, PSG.LGD's playing kits in Dota2 competitions will now feature the Douyu logo.
The announcement of the partnership comes as PSG prepare to take part in The International for the first time. The Dota2 tournament is the world championship of Valve's multiplayer online battle arena video game, taking place from 15th to 25th August in Vancouver.
It is the second sponsorship deal concluded since PSG announced its association with Chinese organisation LGD Gaming, following a similar shirt sponsorship agreement signed last week with Monster Energy.
Fabien Allègre, director of merchandising and diversification at Paris Saint-Germain, said: "We are very happy to welcome Douyu into the PSG eSports Dota2 team. We hope to be able to utilise our knowledge and respective experiences in the video game world to win new titles, with the upcoming tournament 'The International 8' in Vancouver in our sights, for which we have been particularly well prepared since the beginning of our Dota2 adventure."
A statement from Douyu added: 'It is with great pride that we join the PSG.LGD family of which we have followed the many great performances since the team's launch four months ago. The team has great potential and has, up until now, been present at the very top by winning the Epicenter XL and the MDL Changsha, two important tournaments last May.
'We will do our best to lead the team towards new heights and make it shine most notably on Chinese territory, where we enjoy a large network.'