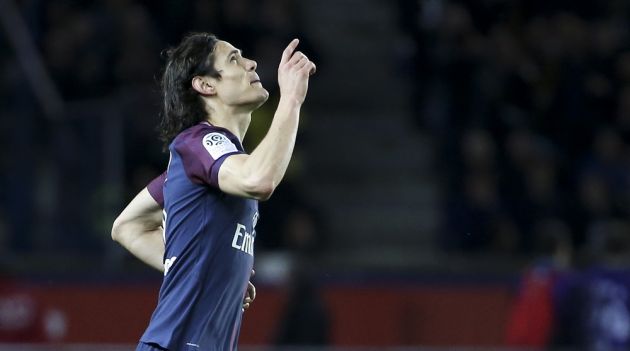 Top-tier French soccer side Paris Saint-Germain (PSG) have announced the opening of their first 'fan experience zone' in Shanghai, China.
PSG Park, located in Xuhui District's Nanyang 1931 shopping centre, features indoor soccer pitches with artificial turf, roof-top pitches, a merchandise store and a PSG-themed restaurant and bar complete with big screens to show matches.
According to Sebastien Wasels, PSG's head of international development, the club boast 1.5 million fans in China alone, while a third of their 55 million supporters around the world live in Asia.
Wasel said: "We have been expanding PSG's influence among Chinese fans since 2011 and it has already become the best followed French club in China."
The news comes after PSG opened an Asia Pacific office in Singapore earlier this month as part of the team's significant expansion into the Asian market. In March, the club announced a partnership with Asian sports marketing agency Desports, which will serve as the exclusive administrator of the Ligue 1 outfit's sponsorship and licensing rights in China and Hong Kong.
PSG have also sponsored a Chinese esports team to compete in Dota 2 competitions as a way of influencing younger fans.
"We chose Shanghai as the first Chinese city to set up the park because it's the most European city in China," said Fabien Allegre, merchandising and brand diversification director at PSG. "We will wait for fan feedback and decide whether to build more parks in other Chinese cities."
"We are planning a grassroots football project in Shandong Province," Allegre continued. "Training courses will be organised for amateur young players in Shandong. There will also be a five-year elite project to produce professional players. Perhaps we will be able to find China's Neymar through the project."
PSG claimed a seventh Ligue 1 title on 6th April after thrashing second-placed Monaco 7-1 at home. They are set to play two matches of the 2018 International Champions Cup preseason soccer tournament in Singapore in July, taking on English Premier League outfit Arsenal and Spain's Atletico Madrid. They will next visit China will on 4th August, when they take part in the Trophée des Champions match between the Ligue 1 champions and Coupe de France winners, which is due to be staged in Shenzhen.