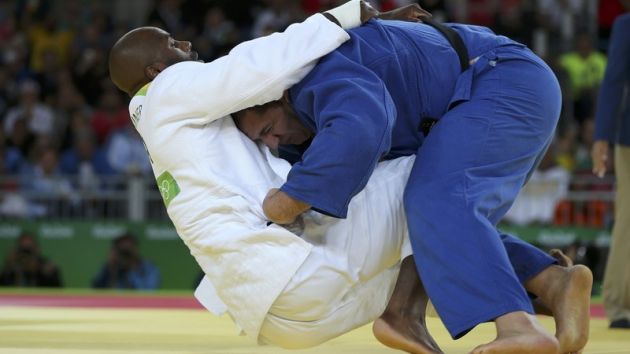 Riner's five-season contract with the PSG Judo club will mark a return to his roots, after he trained at the club from its beginning in 1992, until 2002, when it was suspended. He will look to recruit young talent for the judo school, with the aim of developing a judo team including practitioners of all ages who are to compete in French and international competitions.
A two-time gold Olympic gold medallist, Riner is the first judoka to win nine world championship gold medals, and also holds five golds from the European Championships. The 28-year-old recently served as an ambassador for the successful Paris 2024 Olympic bid.
The relaunch of their judo team adds to PSG's multi-sport development strategy, making the martial arts school the fifth additional sports section of the club, which has women's soccer, men's handball and esports teams, as well as their top-flight men's soccer team.
"I am very happy to join the Paris Saint-Germain Judo and bring back the Red and Blue Judo," said Teddy Riner. "I am confident in the club's ability to further develop my discipline through its high-level experience and its media appeal. The club advances with ambition and humility. We give ourselves several years to have results with titled judokas and others in the making. "
"A large sports club, admittedly supported by football, must be able to accommodate other disciplines," added Nasser Al Khelaifi, president of PSG. "The prospect of bringing Teddy Riner back to his training club and the possibility of reopening the prestigious book of judo at Paris Saint-Germain has excited us. Teddy Riner is a man of heart. Being able to sign with the greatest champion of the discipline convinced us to create this new sports section that we will develop in the years to come. Teddy Riner is one of the most titled and beloved sportsmen of the French and one of the most respected athletes in the world of sport. We cannot wait to see him wearing our colours."