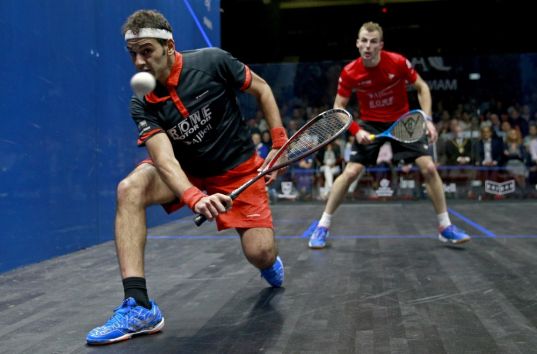 The Professional Squash Association (PSA) and World Squash Federation (WSF) have signed a Memorandum of Understanding (MoU) that maps out a joint vision for the future of the sport on a global scale.
The PSA, the organising body for the men's and women's professional squash circuit, and the WSF, the sport's international federation, will work together on achieving objectives such as securing a place on the Olympic Games programme, maintaining squash's presence on other international multi-sport games programmes and increasing its global participation levels at grassroots level and above.
The MoU was signed by Jacques Fontaine, president of the WSF, Andrew Shelley, chief executive of the WSF, and Alex Gough, chief executive of the PSA.
"Our ambition, aligned with that of the WSF, is to create a more stable and successful platform from which to market squash around the world," said Gough. "Creating a unified refereeing structure, expanding squash's commercial profile and improving working relationships with all stakeholders are key to the future success of squash."
Fontaine added: "We are delighted to have reached an agreement with the PSA which we have now signed, that will see both organisations work side by side throughout the coming years to help squash achieve greater visibility and profile around the world. This was a key objective for me since my election as WSF president last November.
"It is vital for the future of the sport that the governing body of the professional game and the international federation representing the nations and their players, coaches and referees, work in unison towards joint objectives that will ultimately help ensure squash continues to expand its global profile."
The PSA World Squash Championships will be played in Manchester, UK from 9th to 17th December.