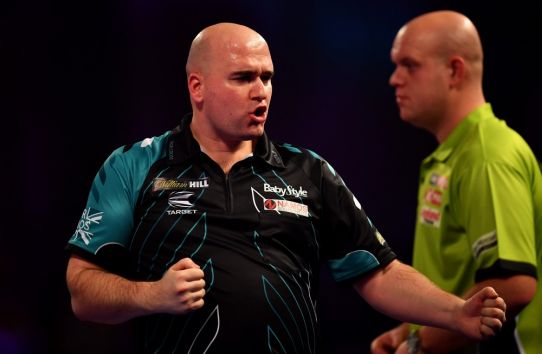 The Professional Darts Corporation (PDC) has agreed a five-year partnership with the Lagardère Sports agency, which will aim to enhance the organisation's digital output.
Under the terms of the agreement, Lagardère Sports will work with digital development specialist Other Media to create and manage an immersive and interactive mobile application for darts fans around the world.
The app will seek to drive engagement and help the PDC grow connections with both existing and new fans, while building the organisation's digital presence. It will include a range of features, fixtures, results and player profiles, and will provide instant news updates, live commentary and push notifications for fans to follow action on the go.
The deal will also see Lagardère Sports serve as the exclusive digital sales and activation agency for the PDC.
Lagardère Sports has also built, managed and commercialised the official club apps for 12 soccer teams, including German Bundesliga outfits Borussia Dortmund, Hamburg SV and Hertha Berlin.
Carl Woodman, managing director in the UK for Lagardère Sports, said: "With professional darts growing in popularity significantly across the world, the PDC's fanbase is not only increasing but also becoming more diverse. With our global digital expertise, we're excited to help the PDC to continue to innovate and provide these fans with new and exciting ways to engage with the sport, whilst creating opportunities for brands to invest in the world class appeal of darts."
Matt Porter, chief executive of the PDC, added: "With Lagardère Sports' knowledge and experience within the digital sports field, they were an ideal partner to help us continue to transform our offering to both our fans and partners. With more audiences consuming content online and wanting instant news and updates, I'm certain our new mobile app will take our sport to the next level."