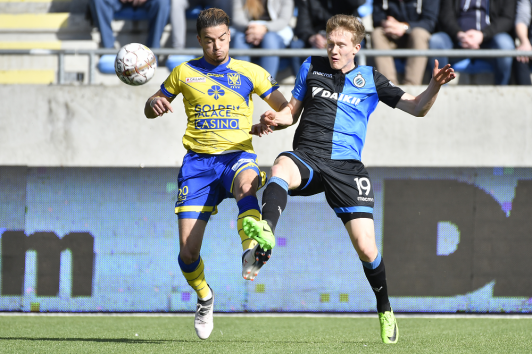 Belgian club soccer's top flight, the Pro League, has partnered with its Spanish counterpart La Liga in a campaign designed to combat the illegal streaming of its matches.
La Liga will use its 'Marauder' software tool, which targets and closes down illegal streams, to identify images of the Pro League on the internet for the remainder of the season, and potentially for the 2018/19 campaign.
Pro League teams have agreed to contribute €115,000 (US$142,000) to the initiative, with around €36,000 (US$44,273) to be spent in the remainder of this season.
The Pro League also has an agreement in place with Google to use its 'YouTube Content ID,' which allows rights-holders to report and remove illegal videos more easily on the platform.
La Liga last year revealed the results of studies that claimed digital piracy deprives the Spanish top tier of around US$186 million per season. The league introduced its Marauder tool in 2015, and since then claims it has removed over 268,000 videos, blocked 9000 accounts and taken 140 mobile applications and 500 URLs, which shared illegal links to images of the competition, offline.
Pierre François, chief executive of Pro League, said: "This unique collaboration with La Liga shows that we are determined to tackle this problem thoroughly. By harming our product, hacking also hurts our league, our clubs and our sport."
"This campaign, together with the growing success of Belgian football and investments in new production technologies, will raise the interest in our product to an even higher level, nationally, but also internationally.'
Leander Monbaliu, a Pro League lawyer, added: "Increased interest in competition, the rapid evolution of media consumption and technology, and the growing importance of social networks have forced the Pro League to make the protection of the value of its product a priority."