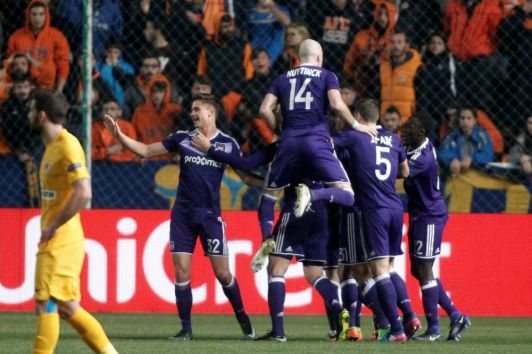 The Royal Belgian Football Association (KBVB), the governing body for soccer in Belgium, has agreed a three-year partnership with Stats, which will become the official tracking and performance data provider of the top-tier Pro League.
The US-based sports data and intelligence company will provide the league and its clubs with player-tracking data and athlete-monitoring insights until the end of the 2019/20 season.
Stats will also manage data collection, post-game certification and the distribution of official statistics to the Pro League's media partners.
"We are very happy that a collaboration between the KBVB, the Pro League and Stats has been signed," said Pierre François, chief executive of the Pro League. "The collaboration with Stats, which has been ongoing since the first match of the season, has helped the Pro League clubs to progress in the management of their technical data and also the video capture and tracking of their games."
Kenneth Fuchs, chief executive of Stats, added: "We are honoured to establish this strategic partnership with the Pro League to enhance the match analysis and player performance evaluation for all of its clubs.
"Stats is committed to continually investing in ways to support our world class football partners to help our clients stay ahead of the game. Now, with access to millions of meaningful data points, we are confident that the Belgium Jupiler Pro League teams will greatly benefit and will be equipped to perform at their peak potential."