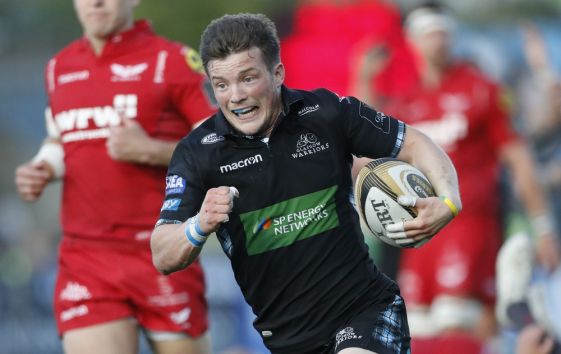 The Guinness Pro14 rugby union league has announced a host of international broadcast deals with various over-the-top (OTT) streaming services.
The competition, which features teams from Ireland, Wales, Scotland, Italy and South Africa, will be shown by ESPN and its new ESPN+ direct-to-consumer video service in the US until 2021 as part of a new multi-year agreement.
The rights package includes 152 games each season, with the majority to be shown on ESPN+ and ten showcase matches to appear on the sports broadcasting giant's TV channels.
Burke Magnus, vice president of programming at ESPN, said: "The Guinness Pro14 is one of the pillars of professional rugby, with some of the world's most storied and accomplished clubs. Adding it to the ESPN+ line-up every week, and introducing it further to viewers on the ESPN networks, is a fantastic development for the existing, passionate rugby fans of the sport in the US and will also help expand the audience for world class rugby."
Meanwhile, Perform-owned streaming service DAZN has secured the rights to the Pro14 in Canada, Germany, Switzerland and Austria until 2021, adding to its agreement to cover the competition in Italy.
Elsewhere, live streaming platform Rugby Pass has picked up rights to the Pro14 in Southeast Asia, accounting for 24 countries and territories, while pay-TV broadcaster Sky New Zealand will also show the league for the next three years.
The new agreements ensure that the Pro14 will be covered in an additional 30 countries as the competition continues to ramp up efforts to expand its reach.
"In the past three years we have worked hard to evolve our offering to broadcasters both at home and across the world and the three-year commitments from DAZN, Sky New Zealand and Rugby Pass proves that we are delivering on those ambitions," said Pro14 chief executive Martin Anayi.
"We know that fans of our teams are spread right across the world and are keen to keep up with their local teams, but we have also seen the desire of supporters everywhere to watch the fast-flowing, entertaining rugby that the Guinness Pro14 provides year after year."