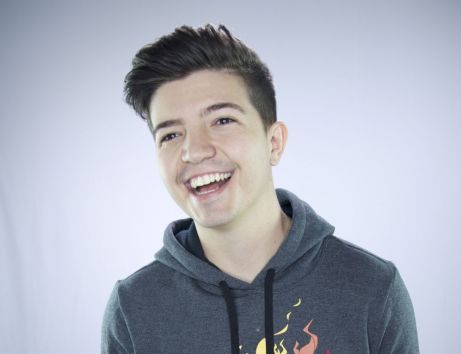 Dallas-based esports organisation Envy Gaming has received investment from gaming and YouTube personality Preston Arsement.
The financial details of the deal with the 24-year-old were not announced but it will see Arsement produce content featuring the Envy brand across his various digital platforms. Arsement is known in popular online and competitive gaming circles as PrestonPlayz or TBNRfrags and has a social media following of more than 11 million. He produces online videos focusing on game play and gaming strategy which have amassed more than 2.5 billion views to date.
Owned by Mike Rufail, with investment partners including Hersh Interactive Group, Brock Sports, professional poker player Fedor Holz, and now Arsement, Envy Gaming runs the Dallas Fuel Overwatch League franchise and operates the Team Envy brand across multiple gaming titles, including Call of Duty and Fortnite.
"Preston embodies the core values and brand pillars of our organisation," said Rufail, Envy Gaming owner and chief executive.
"The authentic connection to fans and the path he took in becoming a premier gaming celebrity is just incredible. Preston is arguably the biggest gaming personality in Texas but has stayed humble and committed to his craft. We are thrilled to have him onboard as a partner in our organisation and know Preston will help Team Envy grow significantly."
Through his partnership with Envy, Arsement will appear at promotional events and gaming activations across the US, as well as producing content featuring the Envy brand. He may compete under the Envy banner in invitational or select gaming events.
"Having one of the most respected esports organisations in the world located in my backyard in Dallas is really special. I'm very selective of where I attach my brand but with Envy I have known and respected what they stand for since I first started playing Call of Duty," said Arsement. "My goal has always been to inspire my viewers, fans, and my family and friends with quality content that shows a passion for what I do – and I'm excited to take that to the next level with a world-class organisation like Envy that shares my love for gaming."