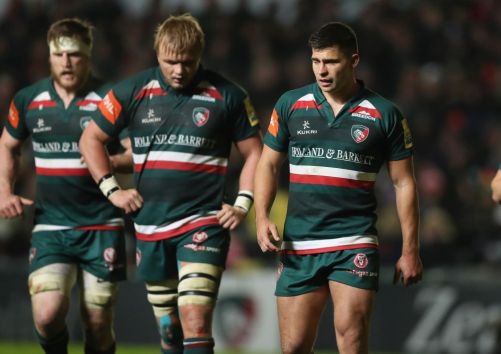 English rugby's Gallagher Premiership is facing the prospect of a significant financial overhaul with just one of the league's 12 clubs making a profit during the 2016/17 season, according to analysis by British newspaper The Guardian.
An investigation into the 2016/17 records showed that the league's teams incurred combined losses of UK£28.5 million, with a warning from an unnamed chief executive that the next batch of figures would reveal further economic concern.
The Guardian reports that league sources have predicted that the total losses of the 2017/18 returns could be close to 20 per cent worse, blaming the rise in the league's wage cap.
According to the study, Worcester Warriors, who finished 11th in last year's competition, suffered losses of UK£8 million, with their wage bill exceeding their turnover. Kirsty Fisher, the club's finance director, left the business last month. London-based Harlequins, who play at Twickenham Stoop, also faced major losses of UK£4.6 million.
Although turnover has increased by UK£11.9 million on the previous set of data, the amount spent on wages has also risen – to UK£10.4 million. The result is that clubs have been unable to fully maximise their increased turnover, being forced to take bank loans, while appealing for sponsors to assist in development of facilities.
The Guardian's analysis also highlighted the commercial disparity between rugby's top tier and the Premier League, the equivalent in English soccer.
It noted that the collective turnover of the entire Premiership was UK£189.1 million – roughly the same as the turnover of a mid-range Premier League side, such as Southampton.
However, executives have also spoken of their desire to bring about financial change, fully aware of the lack of sustainability of the current model.
Stephen Vaughan, chief executive of Gloucester, explained the importance of balancing and reducing the current salary cap in an attempt to challenge the dominance of France's top league, Top 14.