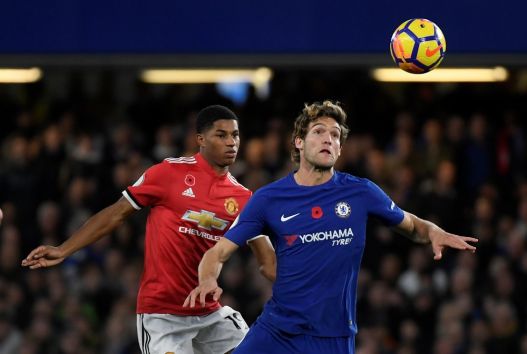 England's Premier League has announced a three-year collaboration with Stonewall to promote lesbian, gay, bisexual, and transgender (LGBT) equality in soccer.
The top-tier soccer league and its member clubs will work with the charity to encourage LGBT people to get involved in the sport in any capacity, including playing, supporting a club or working in an off-pitch role.
As part of the agreement, the Premier League will join Stonewall's Global Diversity Champions programme, which will help the league to ensure that it is providing an inclusive environment for its LGBT employees.
A major focus of the partnership will involve improving reporting measures, staff training and other programmes to combat the use of unacceptable language and homophobic abuse that occurs both in stadiums and on social media. The league will also use its significant reach to promote LGBT fan groups.
Additionally, the two entities will work closely with teams to ensure that equality and diversity are integrated into the various community programmes that they operate across the UK.
Richard Scudamore, executive chairman of the Premier League, said: "Premier League football is for everyone, everywhere and our clubs are committed to equality and diversity at all levels of the sport.
"We view the LGBT community as an integral part of our community and, working with Stonewall, we want this partnership to improve the experience of LGBT people already playing football, and supporting clubs, and to signal to others who might be interested in getting involved, that they are welcome to do so."
"This is an important milestone for football, and for sport," added Ruth Hunt, chief executive of Stonewall. "When we started this campaign we asked people to lace up. We knew this simple act wasn't going to solve the problem, our aim was to raise awareness of the issue. We also knew we can't tackle this on our own, we need allies.
"The Premier League have stepped up and demonstrated how committed they are to helping make football inclusive and welcoming of LGBT people. We look forward to working together with the Premier League to create a game where everyone is able to be themselves."