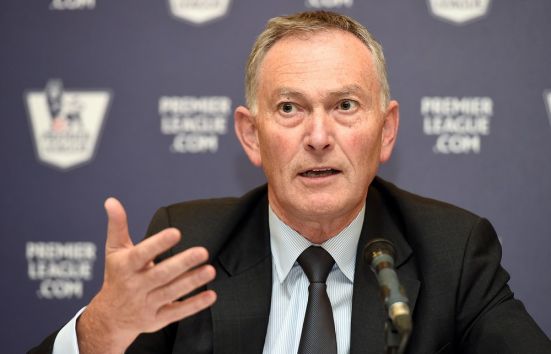 The Premier League has confirmed that its executive chairman Richard Scudamore will step down by the end of 2018 after nearly 20 years at the helm.
The 58-year-old, who was appointed to lead English soccer's top flight in November 1999, has played a key role in driving the league's growth both in the UK and globally.
The announcement came on the same day that tech giant Amazon snapped up one of the Premier League's two remaining domestic rights packages, becoming the first non-traditional broadcaster to secure coverage of the competition.
The league's domestic rights were worth approximately UK£670 million when Scudamore was appointed, and are now valued at UK£5.14 billion.
Speaking about his decision to relinquish his position, Scudamore cited a desire to spend more time with his family and watch more of his childhood club Bristol City.
"It's an absolute privilege to have been allowed to enjoy this role for so long, it is too much fun to be called a job," he said. "Football is an intoxicating environment and therefore difficult to give up being so involved, but my passion for what football means to so many and the positive impact it can make will never diminish.
"The Premier League is in great shape and the future is bright, of course there are still many things to improve and constant challenges, but that is what makes it so exhilarating
"The clubs put on the greatest show; fans, such an essential part of that show, love it both here and around the world. Because it so compelling, the league's success will continue under new and re-invigorated leadership."