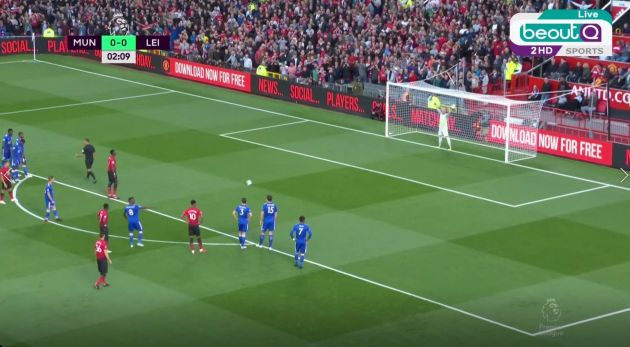 English soccer's Premier League has begun the process of bringing legal proceedings in Saudi Arabia against BeoutQ.
According to the Premier League, the illegitimate Saudi-based pirate channel has illegally broadcast all 20 Premier League fixtures from the opening two rounds of this season. The pirate broadcasts, apparently being distributed from Saudi Arabia, have made the games available throughout the Middle East region.
The Premier League has accused BeoutQ of stealing content from a number of Premier League licensees, with evidence showing that the pirate scheme operates through the use of Riyadh-based satellite provider Arabsat.
The league has stated that it expects the Saudi authorities to uphold its complaints, given the clarity of the copyright framework that exists in Saudi Arabia.
BeIN Media Group, the Qatar-based company, holds the rights to the live coverage of the Premier League in the Middle East and North Africa (MENA) region, having recently extended its agreement with the league for a further three years until the end of the 2021/22 season.
A spokesperson for the Premier League said: "The Premier League has written to the European Commission as part of the Sports Rights Owners Coalition. This is just one of the measures we are taking to address this very serious issue.
"We operate a significant anti-piracy programme in a range of countries to protect the copyright of the league and our clubs. Like all content creators and rights owners, our business model is predicated on the ability to market and sell protected rights and we will take all available action to support the investment made in the League by our legitimate broadcast partners."
This latest development comes a day after BeIN was fined US$2.6 million by Saudi Arabia's General Authority for Competition, while also cancelling its licence in Saudi Arabia. The reasons given for the sanctions relate to a series of customer complaints regarding subscription fees. However, the move comes with the row between the parties continuing to escalate.
BeoutQ is thought to be a product of the ongoing trade ban between Saudi Arabia and Qatar, which means fans in the former country do not have access to BeIN. Saudi Arabia has consistently denied its involvement in the pirate network, with the country's ministry of media releasing a statement in July condemning suggestions that it has been complicit in the operation of the service.
However, BeIN revealed that a trio of digital security, media solutions and technology companies – Cisco Systems, Nagra and Overon – had all investigated and confirmed that the piracy channel is being distributed on Riyadh-based satellite provider Arabsat.
French soccer's Ligue 1 is also examining the possibility of legal proceedings against the channel after six of the ten games from the division's opening weekend were broadcast on the illegal pirate network.