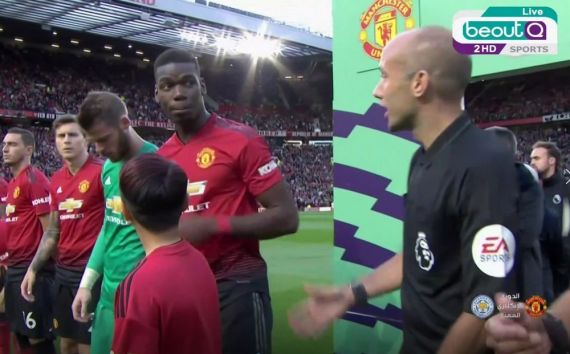 English soccer's Premier League and the French Football League (LFP), the organising body for Ligue 1, the top tier of soccer in France, have ramped up the campaign against BeoutQ by taking a complaint against the Saudi-based pirate channel to the European Commission (EC).
Both leagues say they have written to the directorate general for trade at the EC asking for support to investigate BeoutQ and demanding that pressure be put on Saudi Arabia to shut down the illegal service, which has been distributing millions of dollars' worth of premium sports content.
The LFP has also contacted Riyadh-based satellite operator Arabsat demanding that it prevents BeoutQ from using its satellites to distribute stolen content. Arabsat last month denied that its frequencies are being exploited by BeoutQ, but digital security companies Cisco Systems, Nagra and Overon have since discovered the channel is being distributed by the provider.
'Last January we participated in the creation of the Association for the Protection of Sporting Programs (APPS) with the broadcasters, the professional leagues and the sports' federal bodies,' read a statement from LFP executive director Didier Quillot. 'Pirate broadcasts attack directly at the economic heart of the sport and we must unite in our struggle against this practice. We ask Arabsat and Saudi Arabia to intervene to stop the piracy of our contents.'
The move comes after Qatari broadcasting giant BeIN Media Group revealed on Thursday that BeoutQ had stolen and illegally distributed its live coverage of games from the opening weekend of both the Premier League and Ligue 1.
BeIN released a sensational statement in which it claimed 'irrefutable' proof of an 'endless pipeline of piracy' in Saudi Arabia. The company also alleged 'political motivations' against BeoutQ, which is widely believed to be a product of the trade ban between Saudi Arabia and Qatar, meaning fans in the former country do not have access to BeIN.
BeoutQ illegally distributed all ten games from the Premier League's opening weekend, just days after BeIN had renewed its rights deal with the league. Meanwhile, the channel also showed six of the ten opening Ligue 1 games.
"The Premier League has written to the European Commission as part of the Sports Rights Owners Coalition,' said a Premier League statement reported by the Gulf Times. 'This is just one of the measures we are taking to address this very serious issue. We operate a significant anti-piracy programme in a range of countries to protect the copyright of the league and our clubs.
'Like all content creators and rights owners, our business model is predicated on the ability to market and sell protected rights and we will take all available action to support the investment made in the league by our legitimate broadcast partners.'