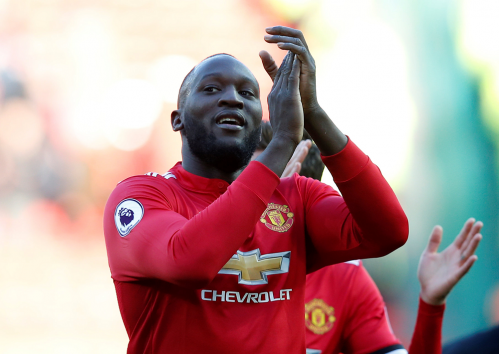 English soccer authorities have agreed terms on a two-week mid-season break for Premier League clubs beginning in 2019/20, according to UK media reports.
The Football Association (FA), English soccer's national governing body, England's Premier League and the English Football League (EFL), the organising body for England's second, third and fourth tiers of club soccer, have reached an agreement for an annual two-week break in early February 2020, according to UK media reports.
The Premier League is currently unique among Europe's biggest domestic competitions in not having any kind of winter break.
The Times says that matches in the fifth round of English soccer's annual knockout club soccer, the FA Cup, would be played in the middle of the week, without replays, to facilitate the break.
Under the changes the break would be staggered, with five Premier League matches taking place on one weekend and five on another. The proposals mean that all top-flight clubs will have a minimum of 13 days without a match but there would be no full weekend without Premier League action.
The winter break will not apply in the Championship, League One and League Two since the 46-game schedule for each division means that there is less flexibility.
The agreement would allow England players to enjoy a mid-season break ahead of the pan-continental 2020 edition of the Uefa European Championship national team competition, for which London's Wembley Stadium will host seven games. Discussions about giving the national team time off have been long-running in the English game, and the benefit would likely be extended to future Fifa World Cup events.
The move to midweek matches for the FA Cup's fifth round could mean that the FA will have to pay a penalty to overseas broadcasters. However, the Times understands this would not be 'significant' and that the Premier League would 'be asked to make up any shortfall in lost TV revenue'.
The changes would also see the Premier League gain a weekend on which its matches are played, which would suit broadcasters which prefer weekend fixtures.
This season's festive period saw further calls for the Premier League to introduce a winter break, with managers complaining about injuries to key players, while a common gripe among fans is that the congested schedule leads to less exciting games due to player fatigue.
Manchester City manager Pep Guardiola warned that the festive schedule was "killing" Premier League players, while his cross-city rival Jose Mourinho of Manchester United complained earlier in the season that the lack of a break was damaging to English clubs' hopes of progressing in the Uefa Champions League.
Winter breaks are already included into the schedules of the top soccer leagues in Germany, France, Italy and Spain, which each enjoy mid-season rests of between 11 and 22 days. However, they all take place between December and January, which is the busiest period for Premier League teams.
Some have noted that the changes for English soccer would not be dramatic since Everton, Newcastle, Crystal Palace, West Ham and Watford have all had breaks of at least 13 days between games this February.
Changes to the FA Cup, however, could prove more controversial. Newport County manager Michael Flynn, whose League Two side earned an FA Cup replay against Tottenham Hotspur at Wembley Stadium this season after a 1-1 home draw, believes the impact of removing fifth-round replays could negatively impact smaller teams, who split gate receipts from away fixtures.
"With the FA Cup games being played midweek and with no replays it's going to hit the smaller clubs a little bit harder," said Flynn. "If we couldn't have had that replay at Wembley, then it takes a lot of the romance out of football.
"For our players, there's a lot of them who would never have got the chance to play at Wembley. It's a great occasion and they might not do that again."