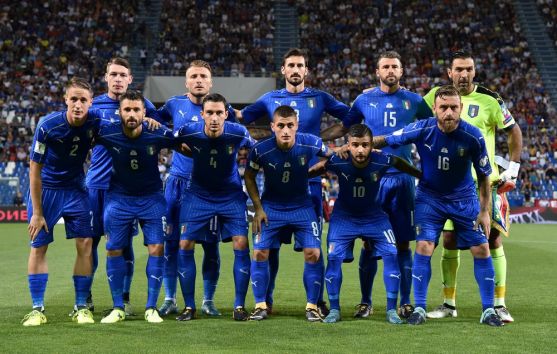 The Italian Football Federation (FIGC), the governing body for soccer in Italy, has agreed a new partnership with Poste Italiane.
The deal will see the postal services provider become a top sponsor of Italy's national soccer team until the end of 2018. The agreement will incorporate next year's Fifa World Cup in Russia should the Italians successfully qualify for the tournament.
In return, the company will benefit from brand exposure during all of the national team's home games. The financial terms of the partnership were not disclosed.
"We're honoured to be involved with a prestigious brand such as Poste Italiane in the project to develop Italian football," said Michele Uva, chief executive of the FIGC. "It's a good alliance, we have lots in common in terms of prestige, recognition and reliability. It's not by chance that the post office and football pitch are two places for a citizen able to offer relevant social services. The support of Poste Italiane for the FIGC is extra motivation to reach the new milestones as we develop our programmes."
Matteo Del Fante, chief executive of Poste Italiane, added: "The sponsoring of the Italian national team offers visibility to the values which are in our work: teamwork and sense of belonging which unite us and are a source of pride for all Italians. Every day, we welcome 1.5 million Italians into our post offices which is equivalent to the number of FIGC members."
Italy are second in their Fifa World Cup qualifying group, trailing leaders Spain by three points. The Azzurri play their next qualifier at home to Macedonia on Friday, and a point will guarantee them a place in the play-offs, which feature the best eight runners-up from each Uefa qualifying group to determine the final four European nations that will progress to the 2018 Fifa World Cup.